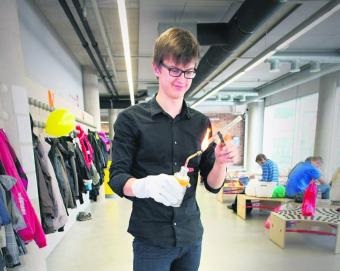 The Start Of Our Journey On Board Of Rocket 69
Today, 7 years ago, the first episode of the third season of Science Competition Rakett69 was aired. Among others, EduScape founders Luise and Kaarel put their science skills to test. Ruben's pipe and the dragon's breath ensured our advancement to the next episodes and we both pulled the green ball out of the bag by lottery... and ended up in the same team.
Learning to work as a team proved to be a great challenge for the team green of this season 💚. By the fifth show it was just the two of us, hustling to stay in the competition against the other teams… We were a strong duo, but we didn't bring home Rakett69 victory. However, a long-term collaboration had begun 👫 there, which has now led us to building EduScape together.
If you want to see how we did in the premiere, check out the clips below:
You can watch the full-length program here: https://arhiiv.err.ee/vaata/rakett-69-33