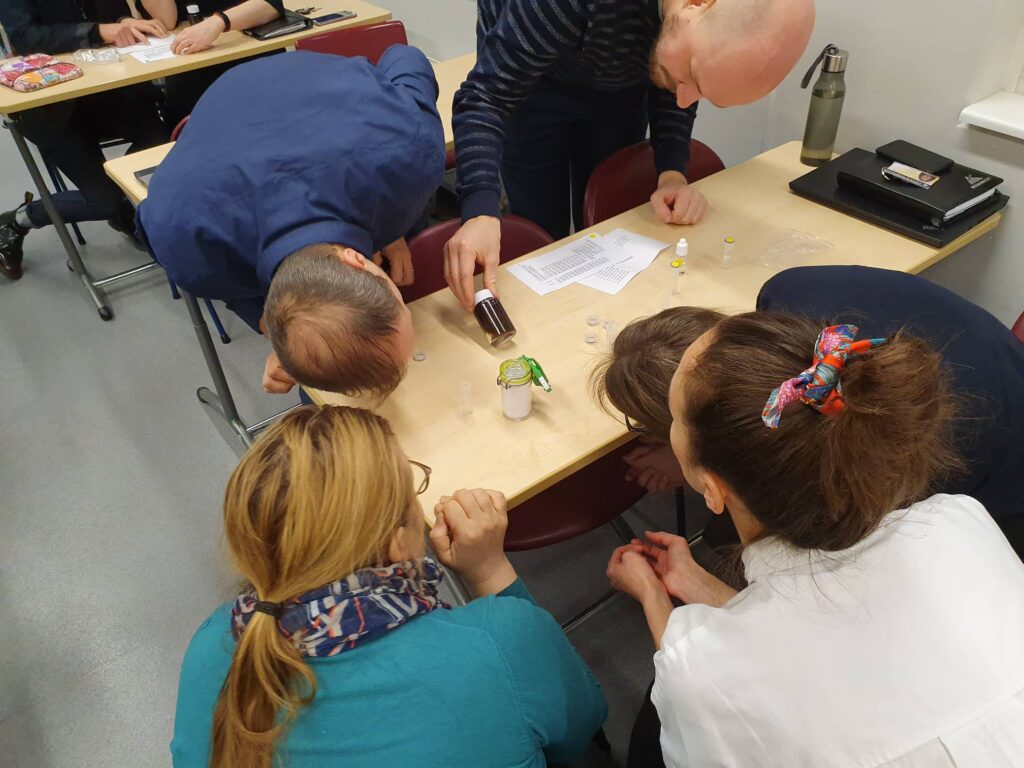 "The scientist has gone crazy and locked up his lab assistants! There is only one way to escape the room - the puzzles left by the crazy scientist must be solved. Can you escape?!"
Escape game "Crazy Scientist" turns every room into an escape room.
Order the escape game to your school or office! EduScape will send you the game and assists with setting it up. It makes every training, seminar or a party memorable and special!
During the game, players solve science-themed puzzles to escape the room. In addition to having a good time, the game develops teamwork and problem-solving skills.
Prices start from 60€. The duration of the game is about 45 minutes and the maximum number of players is 24.
The game is suitable for both adult players and students.
In addition to hosting the escape game, we offer escape game design workshops, where at the end of the training, participants can design a thematic escape game for themselves.
Book a workshop or game in the calendar or contact us at info@eduscape.ee